Alex: We just hadn't planned on a change of plan.
Jane: Well who plans on a change of plan? I mean, that would be sorta paranoid, don't you think?
—Laurel Canyon (2002)
---
I'm sure you suspect by now that Wee One isn't so "wee" anymore. In fact, she turned 18 a few weeks ago.
In addition to that, she graduated from high school this spring, in a ceremony that costs the City and the students something in the neighborhood of $30,000, because that school can't do anything without over-complicating it in the name of "tradition".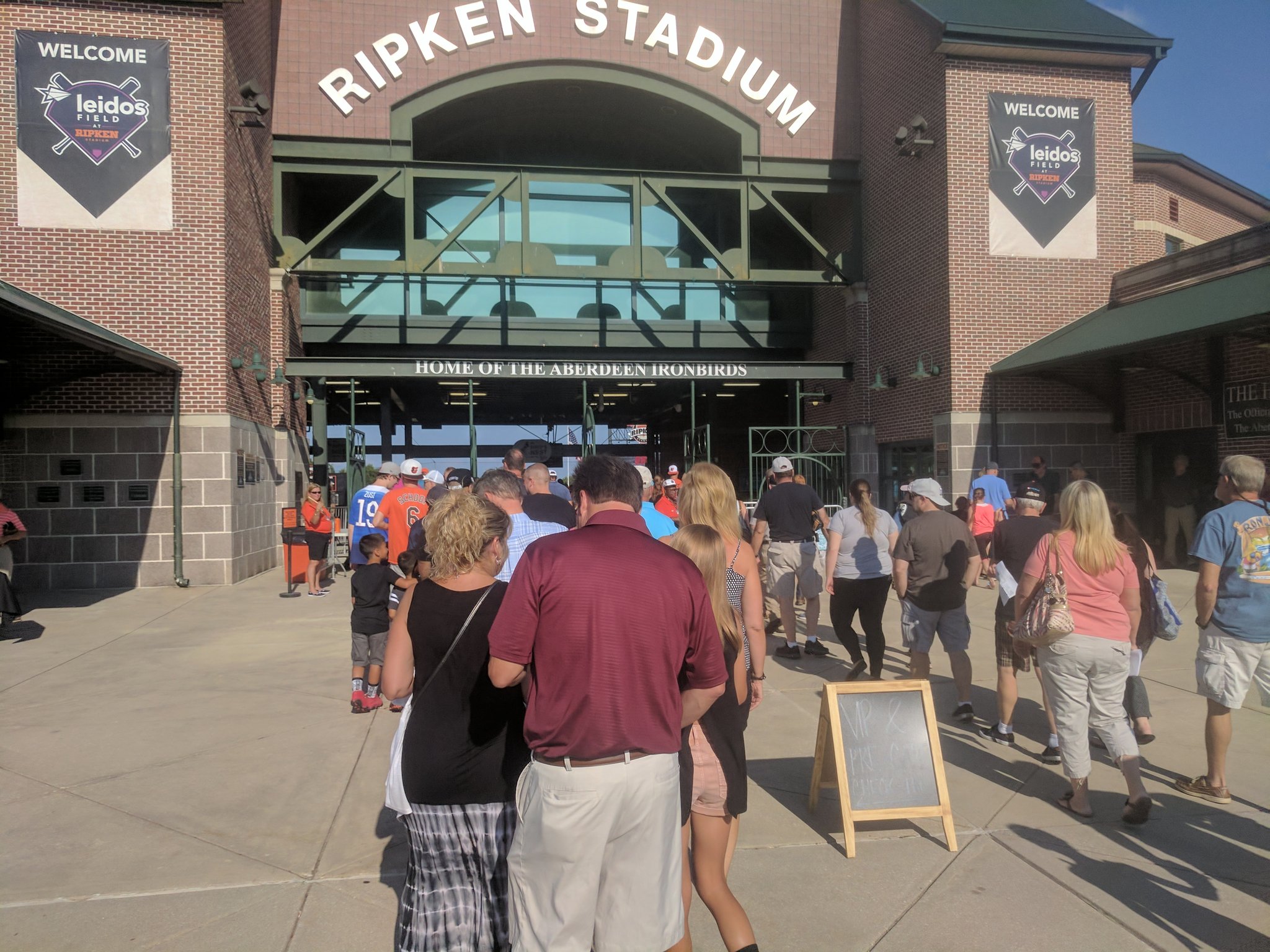 Wee One doesn't get a lot of parties, but we compensate by making the ones she does get, a little bit bigger. For instance, for her Sweet Sixteen we rented a box suite at Ripken Stadium and a bunch of her friends joined her in a party at the Ironbirds Opening Day festivities (with fireworks, naturally). We rented a large van to transport kids who couldn't get to the stadium, the kids got souvenir hats and junk, they all ate well, we managed to keep them more or less contained, the Ironbirds won, and we got fireworks to boot. Not too shabby.
So this time around for her graduation party (she wanted that rather than an 18th birthday party), we decided to expand things a little bit. After all, there would be more family members involved, plus adult-age friends and well-wishers. And Wee One wanted a DJ who could also do Karaoke. So we started looking into booking a space in a restaurant's private room area.
Based on a little Internet research, our first stop was a place called Johnny Dee's Lounge, just off of Loch Raven Blvd. The guy we spoke to was pretty great and very flexible with the menu (and reasonably priced besides), but we weren't sure that the space itself was suitable for our event, so we passed. That's not a knock on Johnny Dee or his Lounge. We'd certainly consider them for a different event.
Our next stop was at Hightopps Grille in Timonium. Wife spoke with them on the phone and outlined what we needed, and the person she spoke to, named Michelle, told us about this dining space with an outdoor patio adjacent that could also be used, weather permitting. Ooh, nice. So on the weekend, we went to visit the restaurant, sample the food and see what the waitstaff knew. As it happened, we got a very knowledgeable person who was able to answer most of our questions, with which we peppered her throughout our meal. We came away with a good feeling and I emailed Michelle to tell her we were interested in having the party during these hours on that day, and we'd just gotten the menu so could we lock that down at a future date? No problem, says Michelle, and I've booked a room for you. (This turned out to be a red flag we'd overlooked.)
So Wife and I perused the menu and put together something affordable but not cheap (it's a fine line, sometimes), and left a little bit of wiggle room so that when we presented it to Wee One, she was able to have a little bit of say in what was served up.
About ten days out from the party: Wife got back in touch with Michelle to finalize the menu and the headcount. That's when she learned that we weren't getting the dining area with the patio; instead we'd been booked into a private room in a different part of the restaurant. What's more, it was a space we hadn't previously seen. For several reasons, this was a potential problem: we figured the space we thought we had was just about big enough for our party, plus the patio area (assuming the weather was good) would be a decent escape zone for anyone who thought they needed a break from the music. We had to go back in and look at the new space.
One week out from the party: the new space was definitely a no-go. There was no room for the DJ, it wouldn't hold all of the people in our headcount, it was dominated by a bar (in a party for a teenager), and everyone had to pass through the main bar to get to the party. Even if it hadn't been a kids' party, it wouldn't have held our headcount, with or without the DJ taking out a table's worth of space, and even if you took the bar's stools into account as "seating". The manager on duty was sympathetic but really couldn't do anything for us—and he did look for a few options—and Michelle wasn't available. What about Michelle's boss? Nope. Michelle IS the boss. She's the owner of the restaurant. She'd ignored half the details that Wife had given her and was going to try shoehorning us into this corner. Go sit in at the card table over there, kids, while the Big People (read: better spenders) eat at the grownups table. We were screwed, plain and simple. Hightopps was out, and they'd created a huge problem for us.
We got back in the car and started to cruise York Road, looking at restaurants and wondering what alternatives we had. When you're only a week out, you also have to worry about paying a premium for asking them to do this on such short notice.
I really don't remember who thought of it, but one of us had an idea. And it was one of those ideas that, when we had it, we wondered why we hadn't thought of it in the first place. What about The Barn? We'd been there plenty of times, they have a decent-size space, they have a permanent zone for entertainers, half the staff knows who we are…what kept this place off our list? It's still a mystery.
For the uninitiated, The Barn is a restaurant/bar that's in the area where Parkville and Carney kind of mix together, near the intersection of Harford and Joppa Roads. The place called "The Barn" is actually gone; it's been remodeled and is the new home of The Charred Rib, which coincidentally used to be in Cockeysville. So now they're The Charred Rib at The Barn, but most people still just say The Barn.
I remember The Barn in its older incarnation: shortly after I moved to Baltimore, someone invited me to come up there for Karaoke Night. I was living at the exact opposite end of the city, and didn't have a good handle on what was where, plus I didn't really know anyone yet. But I went and, while the place had a bit of a used-up feel, I had a decent time. Oddly enough, I even remember the date: it was January 29, 2002. But I've digressed enough so I'm not going to tell you why I remember it. (Hee.) Anyway, the place got VERY cleaned up at some point and is really nice.
There are two levels to the building: the top level is the full-time bar and restaurant area, and the bottom level is used in the evenings, and is where bands come to play. The walls are absolutely covered with rock and roll posters and memorabilia. (If you ask where the restroom is, you're told to "go back there and turn left at The Beatles.") Perhaps, we surmised, they'd be willing to accommodate us in the lower level. Wife called them up and managed to get one of the big dogs on the phone. He needed to check on another thing that was happening that day, and promised to call us back. Ten minutes later, we got a return call: we could have the space if we wanted it. Ten minutes after that, we were in the restaurant itself meeting with him and putting a menu together. A few hours after that, we were getting the word out that the time and date hadn't changed, but the venue had.
And precisely one week later, we had a fantastic party, thanks to the folks at The Barn. We spent a comparable amount of money to what we would have spent at the other place, but we're pretty sure we got more food for our money. Everyone had a great time, Wee One was happy, Wife was happy, the folks at Discover Card are happy. And The Charred Rib at The Barn has another positive review on Trip Advisor and Yelp.